/-X-\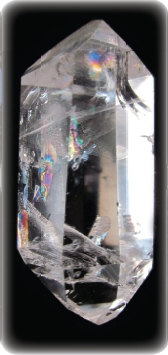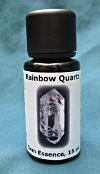 Rainbow Quartz
The most versatile and multi-purpose, powerful healing stone on the planet.
The rainbow essence of Quartz brings light in and radiates it along with all the love in the universe. This essence is great to use to enhance other essences and it is very powerful alone. It attracts life force and brightens and energizes the aura. It awakens the pure light of the soul. It is good for mental balance and facilitates positive thinking. Quartz is programmable, as well as having its many innate gifts.
We radiate positive energy when we take the Rainbow Quartz essence. It enhances rejuvenation and balances the etheric body. It brings the energy of the stars to the soul. Quartz activates psychic gifts. Archangel Metatron overlights this essence. Use it to amplify your prayers.